Sustainability
We're creating a bra revolution to make the planet smile. We realize this with socially responsible production, sustainability at the heart of our business and truly transparent communication. Read all the details about our impact in the report below or just keep reading on this page.
Impact report 2022
With a passion for empowering women and make them glow again, we're determined to change the status-quo of lingerie by offering comfortable, sustainable lingerie. We're founded in 2019 and the first collection was launched in March 2020. Since then, we're committed to social responsible production, sustainability in the heart of the business and truly transparent communication.
Both environmental and social impact of our operations are included in the impact report 2022.
* Compared to conventional lingerie
Read Impact Report 2022
Fair production
The lingerie is ethically made in Europe. We combine in-house production in Amsterdam (for low quantities) with ateliers in Latvia and Romania for the other products. The atelier in Latvia (Liepāja) is a small family atelier. We started working together in 2020 and expanded this collaboration over time. The atelier is specialized in lingerie for 20 years and their team is lead by female managers. They work aligned with the Europe labor legislation in which work safety and fair compensation are among others important. Read more about the Latvian atelier here.
In 2021, we started working with a new factory in Romania (Cluj-Napoca) in order to keep growing our demand. Our founder Eva visited this factory in July 2021. It's managed by women and 95% of the 200 employees are female. The factory has 20 years of experience and it's rated A by the Business Social Compliance Initiative, meaning they're audited yearly and they score exceptional in how they take care of their employees and also the environment. Read more about the Romanian factory here.
Sustainable materials
All the fabrics we use are certified and eco-friendly or upcycled and thereby saved from becoming waste. We source the following fabrics:
TENCEL™ from Turkey. It's made of renewable raw wood pulps, without harmful substances and certified with STANDARD 100 - nr. 1 by OEKO-TEX®. It has the EU Ecolabel due to its significant lower environmental impact throughout the entire lifecycle. The wood pulps are coming from sustainable plantations. We source fabric in the specific amount of meters that we need, to minimize leftovers.

Lace surplus and recycled yarn laces from Italy, Latvia and Germany. These are surplus from other factories. By estimation, 40% of the world's fabric production is wasted before it turns into garment. We use this to minimize this waste, besides the fact that these fabrics are often gorgeous! Usually we have between 20-200 meters which we upcycle in our limited edition collection. In 2021 we also started using GRS (Global Recylce Standard) certified lace for some items, which means that we yarns used for the lace are recycled.

Pre-shaped cups from France, containing 65% recycled polyester (GRS- certified). It's the best that's currently available in the market.

High quality elastics from Spain and hardware from France, both certified with STANDARD 100- by OEKO TEX®. The hardware is also REACH certified, meaning the material will not harm humans nor the planet.

We use no animal products in our materials.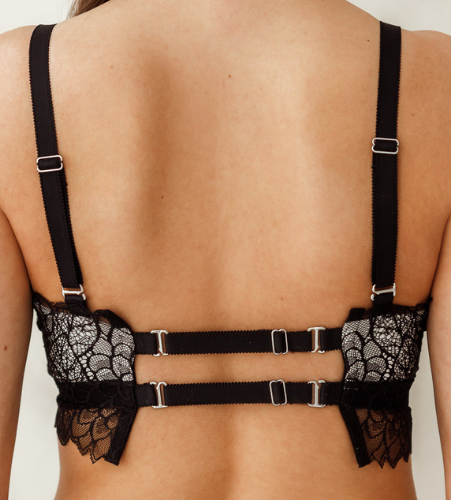 Products
A big issue in the lingerie market is the amount of bras that are not being worn because of a disappointing fit soon after the purchase (women own on average 16 bra's). By nature, the design of our bras reduces overconsumption because it allows for body size fluctuations with its adjustable sizing system. This means customers can enjoy their bra longer and better. Most importantly, they need less bra's in their lingerie drawer, because one bra will fit most of the time. You can read more about this here.
Packaging
We limit the use of packaging materials to the amount that is needed to ship the package with good care. The packaging material is environmentally friendly, meaning all packaging materials are sourced in the Netherlands and plastic free. We use a cardboard box that almost always fits through your mailbox which enlarges the delivery success rate. We use cardboard boxes and tissue paper (made of industry paper waste) on the inside for extra protection. The hangtags and thank you card are made of 100% recycled paper. Soft labels within the lingerie, made of 100% recycled polyester. Lastly, we always ask suppliers to limit plastic package materials when they ship supplies to us.
Operations
However, producing garments and delivering them, we indisputable make an impact. These are efforts we're making to operate as environment friendly as possible: 
Minimize transport. Sourcing of materials is always from Europe and whenever possible local. We always use slow road transport for supplies and products that we're sending to and from the factory. 
We work with a zero-waste method. Every tiny inch of fabric and elastic is used to make sure we produce minimal waste. We source in small quantities in order to buy exactly what we need. Moreover, we always try to find left-over materials in the factory first, before we start buying new materials. 
Customer can repair they items (whether it was their fault or not) for free with us, so we can extent the lifespan. Also, we offer a free 'adjustable strap' service to customers which allows them to request new closing back straps when they've outgrown their current size.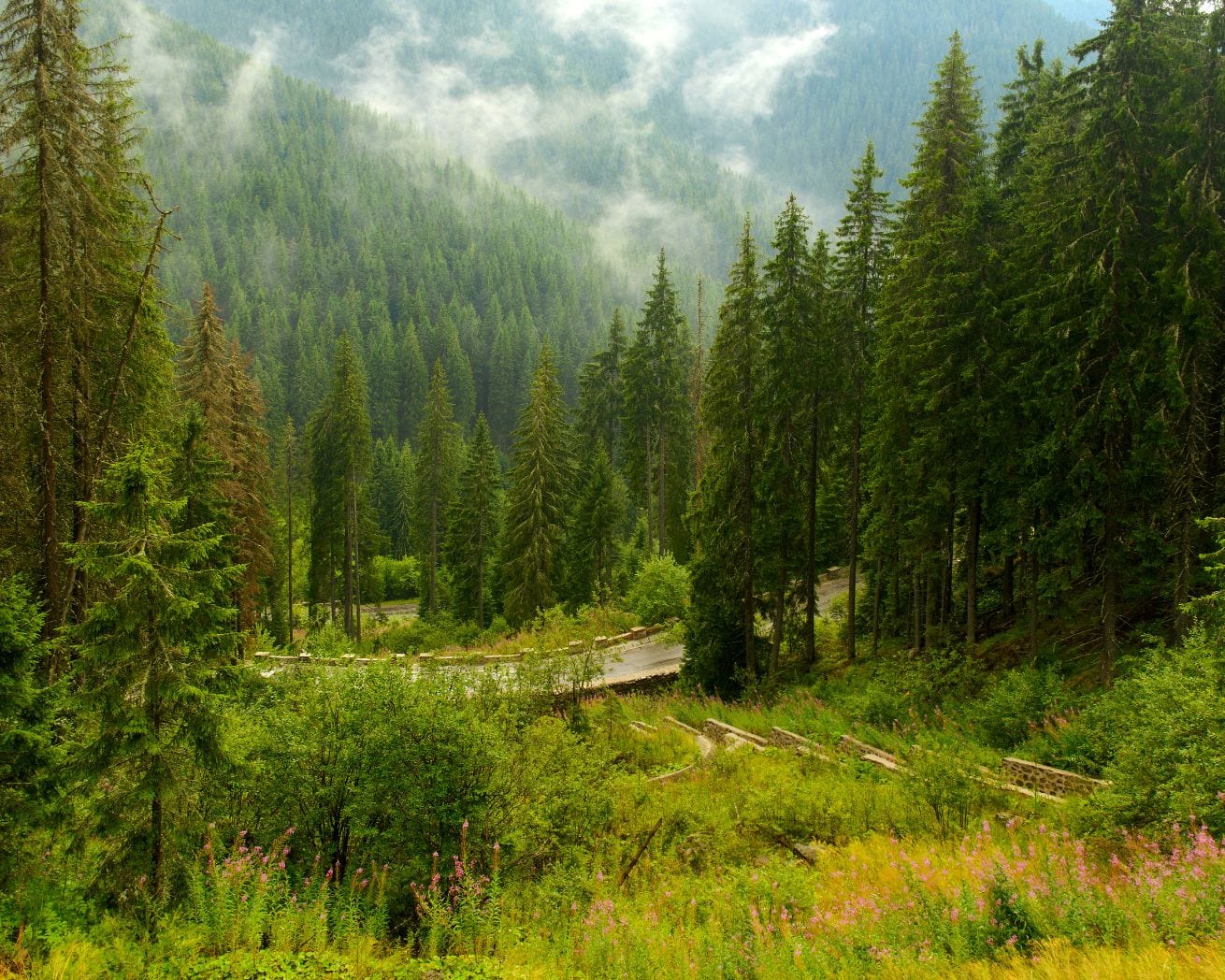 Giving back
We realize production and transport of our products create an impact on the earth. That is why, for each item sold, we plant one tree with One Tree Planted. Not only does this lead to a yearly CO2 compensation of 20 kg on average, it also provides work opportunities and sustainable livelihood for the local communities (picture by One Tree Planted).

In addition, for every nursing bra sold, we donate €1 to Because We Carry to support refugee kids and moms. 
We are constantly working on improving our practices. If you have any questions or tips, please let us know!